SO often I hear younger, newer photographers/artists concerned with "my creative voice" or "my Style" as if it's something one can choose/cultivate/manufacture. See how It's Done, in this this behind the scenes video about a young woman's personal photo project that's gone viral: Back to the Future.
Continue reading
I sometimes think of a line in (I think) a movie (maybe a play?) about a photographer, in which he says something like "you'd be surprised how few people will buy a nice photo of a tree".
Continue reading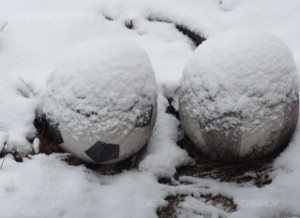 Politics, Religion, Art, Photography, etc.
With the rise of digital, "professional looking photography" has become accessible to the masses. As a result, we are living what I believe to be the biggest paradigm shift in the history of photography since the launch of the Kodak Brownie.
-Gerard Prins, on Flickr.
Continue reading